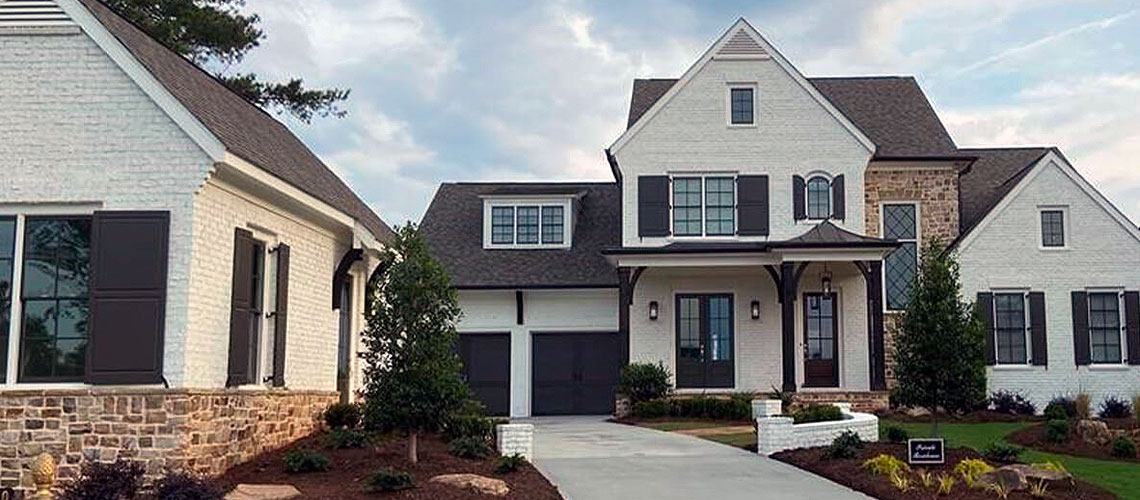 Our team of experienced designers provides professional consultations for all new construction as well as exterior and interior selection needs. Our current portfolio of builders offers homes ranging in price from $300K to $2M.
For homes still under contract, BBI will guide your buyers through the selection process clearly defining the standard selections available to them and assisting them in any customized upgrades they may seek. Our design center houses everything your buyer will need to make their finish selections in an efficient manner, simplifying the process in a professional environment.
Our office features three fully equipped design centers that contain all standard materials/offerings as well as a wide variety of upgrade options for our builders and their buyers. Buyers can come into our showroom and make all selections on site with one professional designer who will walk them through the entire design selection process.

Our designers will also work with builders' internal teams to establish neighborhood standards, identify finish materials suitable for the neighborhood's price point and location, and determine price level standards. We have a proven selection process for clearly recording all selections for spec homes and pre-sale properties. In addition, we specialize in creating exterior packages for townhome and architecturally planned communities.

BBI works with builders to create a stream-lined, well-organized selection reporting process that greatly reduces room for errors. We have established methods for communication between the designer, the home owner, and a builder's internal team to ensure that selections are finalized in a timely fashion and any cost overages are properly captured.
Call us today to discuss how our team can help you improve your buyer's home selection process. BBI has over 30 years' experience working with production builders in metro-Atlanta. We work with both independent builders and large production builders.